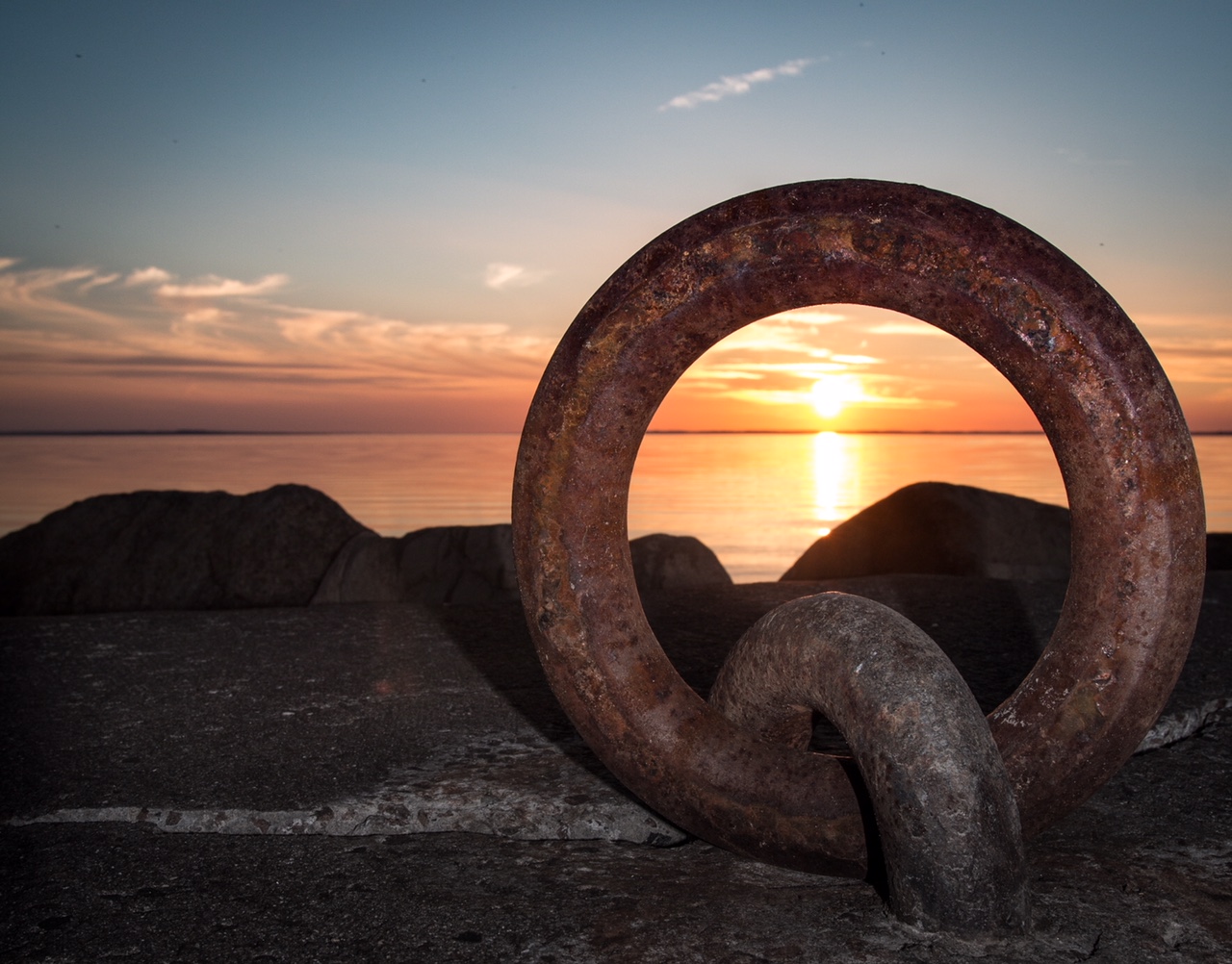 Something ends, something begins
It did not happen often in the past that I pursued any long term plans that led to something substantial in my life, so one day I could say, "That's it! This is what I've worked for". It actually never happened. Most of my plans are cancelled due to sudden disinterest and replaced by other more spontaneous ideas before execution. But there is this one dream, this one plan I never went away from. The plan to sail the world and live my life in peace with my personality. And today, there are just 2 month left until I cast the lines and head for my big adventure and I thought it would be good to take a step back and have a look at where it all began. In the summer of 2016, an idea was forming in my head…
This one summer evening I was exploring Funen, the Danish Island I lived on for the past 4 years. I ended up in Bogense Marina where the photo at the top was taken. After taking the picture I spent the rest of the evening in my car, watching the sunlight fade away and dreaming of one day where I just jump aboard my boat and follow the sun to new horizons. One day…
At this point, I could not have imagined that 5 month later, I take my first wonky steps on an actual sailboat and sign the purchase. I became the owner of beautiful Serenity, a french built Jeanneau Fantasia 27. Small for sure, and nothing you would call a yacht. On paper, 8,3 meters, 2 cabins, galley, head, chart table and navigation area sounds impressive, but considering my height of 1,87, I can only stand upright when I open the hatch and most of the boats interior is only accessible by imitating monkey like movements. Grab something, pull yourself through the cabin and crawl into the berth. But not to lose track here, I was the happiest man alive and the next steps were planned. Sailing the Boat to my home port. Of course Bogense, that*s where I fell in love with the whole idea. I wrote a seperate article about the wild journey sailing the boat to Bogense alone in December 16. If you are interested in a sailing trip full of failure, excitement and learnings, it's here

The next months marked the start of extensive refits on the boat and learning how to sail, first with friends, then alone. But coming from that trip down memory lane back into the past, here I am, 4 years later and about to throw every obligation overboard and untie the lines to start an adventure without an end point. Coming to realize what I am giving up is for sure frightening, but can also be encouraging as this just tells me how much I want that change.
I have been living in Denmark for the past 8 years and made a fair share of friends I love and will miss dearly. Not to forget the friendships I could hold up in a good fashion back in Germany which nevertheless already provided some challenges even though I was able to travel regularly back and forth due to my job. I realize now, that this will become much more difficult in the future as travelling often is not an option when sailing on a tight budget. Social media, blogging and video calls can't compensate for shared real life experiences which are the foundation of friendships. Although I truly hope and know that some of those friendships will last a lifetime, even with being abroad for long periods, and that just gives me comfort. Then there is my job, my safety net. Being employed in the same company for the past 11 years provided me with a constant in life, a big part I did not have to worry about, a steady flow of income to live a decent life. Well… that's gone… and instead, I registered my own company with a business plan that reads like a CV of a 9 year old. "I can write, take pictures and I like drawing and recording videos and I am a good farmhand". A little exaggerated, but not far from the truth to be honest. I think this is what this journey is all about. Doing what you can and want to do to keep going. There is no new career plan, it's just about options and various ways to make a little money to just keep sailing. So this is it. Now I know what lies ahead and what what I have to trade.
Something ends, something begins… and I cannot wait to kick off a new adventure careening into the unknown. 15th of July 2020 will mark the start where I will leave Denmark and make my way through the Kiel Canal down to Belgium, keep Serenity there for a short month to take care of family- and regulatory matters in Germany and then continue the voyage down south around August 15th. Exactly 4 years after I first started daydreaming about that exact moment.