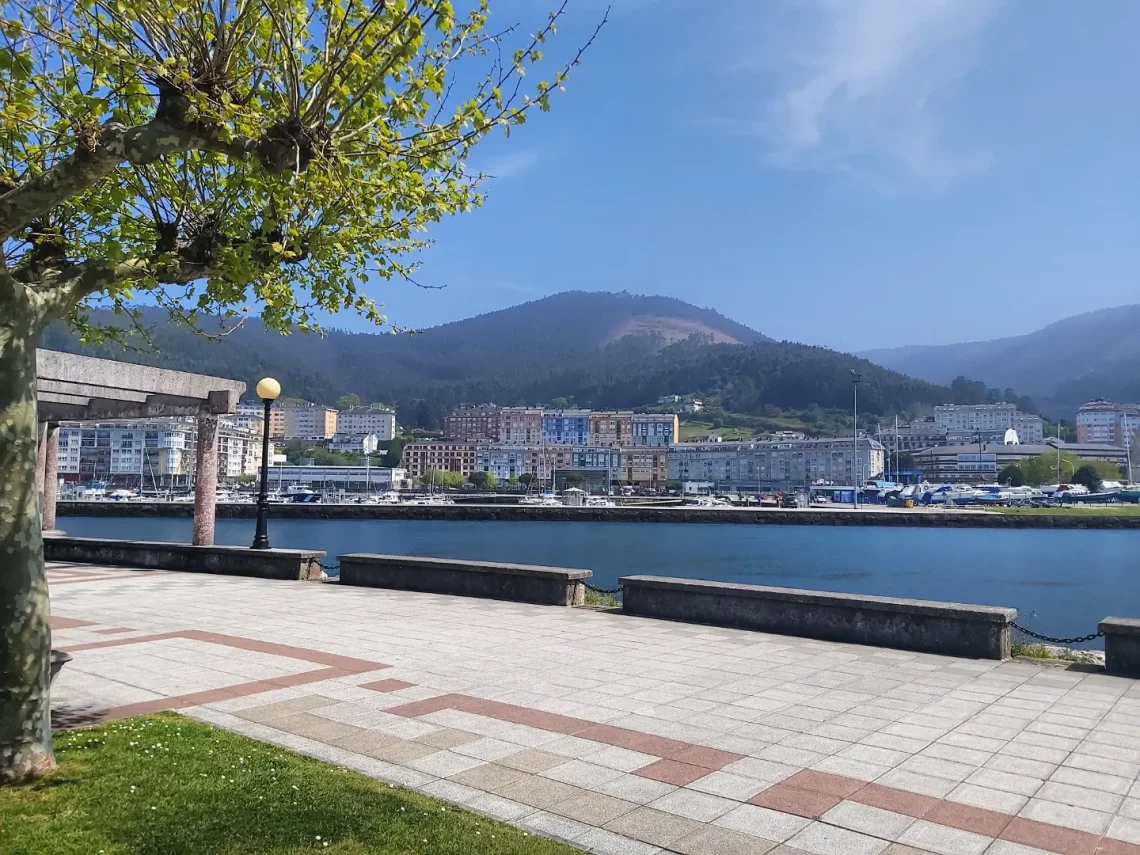 Sailing the world, there are many places you can visit, and some of them are so exciting and such a great fit to your needs and desires, you might stay longer than anticipated. Such a place is Viveiro for me.
Located in the northern Spanish region of Galicia lie the Ria Altas, the northern Rias, a region dominated by lush and green mountains and fjord like river estuaries providing shelter from all wind directions. At the very end of one Ria named after the small town of Viveiro lies my home for the past year. There is much to explore and discover and I'd like to share my knowledge for you to get the best experience in this often-overlooked little gem. Let me be your tour guide for Today.
The first thing you might consider when navigating towards Viveiro is if you want to anchor in the bay or go into the local marina a few hundred meters upriver. The anchorage in front of Covas beach is sandy, and protected from everything but northerly winds. Or choose the modern Marina Viveiro in the City upriver. Upon arrival, call the marina office and you are greeted by one or two Marineros who help you find a perfect spot for your boat. Electricity and water are available at any pontoon and all of them are secured by gates, for which you'll get a key for the duration of your stay. The marina has clean showers and facilities and offers a variety of maintenance work for Volvo and Yanmar engines as well as lifting services and the staff is very welcoming, helping and friendly.
Once you are settled, it might be time to do a supply run and wash your clothes. Worry not, everything you need is close by. I've taken the liberty to add all services onto a map on noforeignland.com so check it out for easy route planning if you like. But nevertheless, two supermarkets are just around the corner, there is a laundromat, a gas station, a ship 
chandlery, taxi and bus stations and the historic city center all in reach within 5 Minutes walking distance. You can get your gas and diesel delivered to the marina or take your canisters and walk a few Minutes to the gas station. It's easy living here and so far in my travels the most convenient location to fulfil all my needs.

If you decide to stay a few Days more, the marina office might offer you a generous discount on your tariff and you have time to explore the surroundings. I am still, after one year in Viveiro, overwhelmed by the beautiful nature and hospitality of the local people. It's difficult to find a way around the Café located within the marina 
perimeters as the friendly Columbian owner makes you feel like you belong there with his infectious and funny personality. But do not make the mistake to not venture into the surrounding mountains or to explore the secluded beaches and hidden lagoons around the Ria. If you sport yourself a dinghy, kayak or paddle board, I really encourage you to make your way across the beach and anchorage towards Playa Sacido, a hidden little lagoon and beach just off the populated Playa de Covas, but here you
have everything for yourself. Crystal clear and turqois water, impressive cliffs and rock formations and an abundance of underwater life, so bring your favourite snorkel! 
Another fun adventure for all friends of hiking is the conquering of San Roque, a 350m high mountain just off the marina with a little church on top you can spot from the cockpit of your boat. The hiking trail starts in the city center and is well described but how you get up there is your choice. Once on top you'll find an adventure tree climbing park, a tapas restaurant, and a beautiful church park with a view to die for over the whole Ria into the Bay of Biscay. Make sure you spot your boat from up there.
Viveiro itself has a lot of history to offer. From ancient Roman gates and walls to a daring episode of viking attacks, the history of the town is lively and still explorable in many different locations. The old town offers you the typical flair of the outdoor life of the local Spaniards, with small alleys full of shops, markets and cervezerias, you should dive right in and become part of the town. Fresh produce is available on markets every Thursday and Saturday. These are just some hints that should make it easier for you to get your bearings and to not miss out on the marbles Viveiro has to offer.