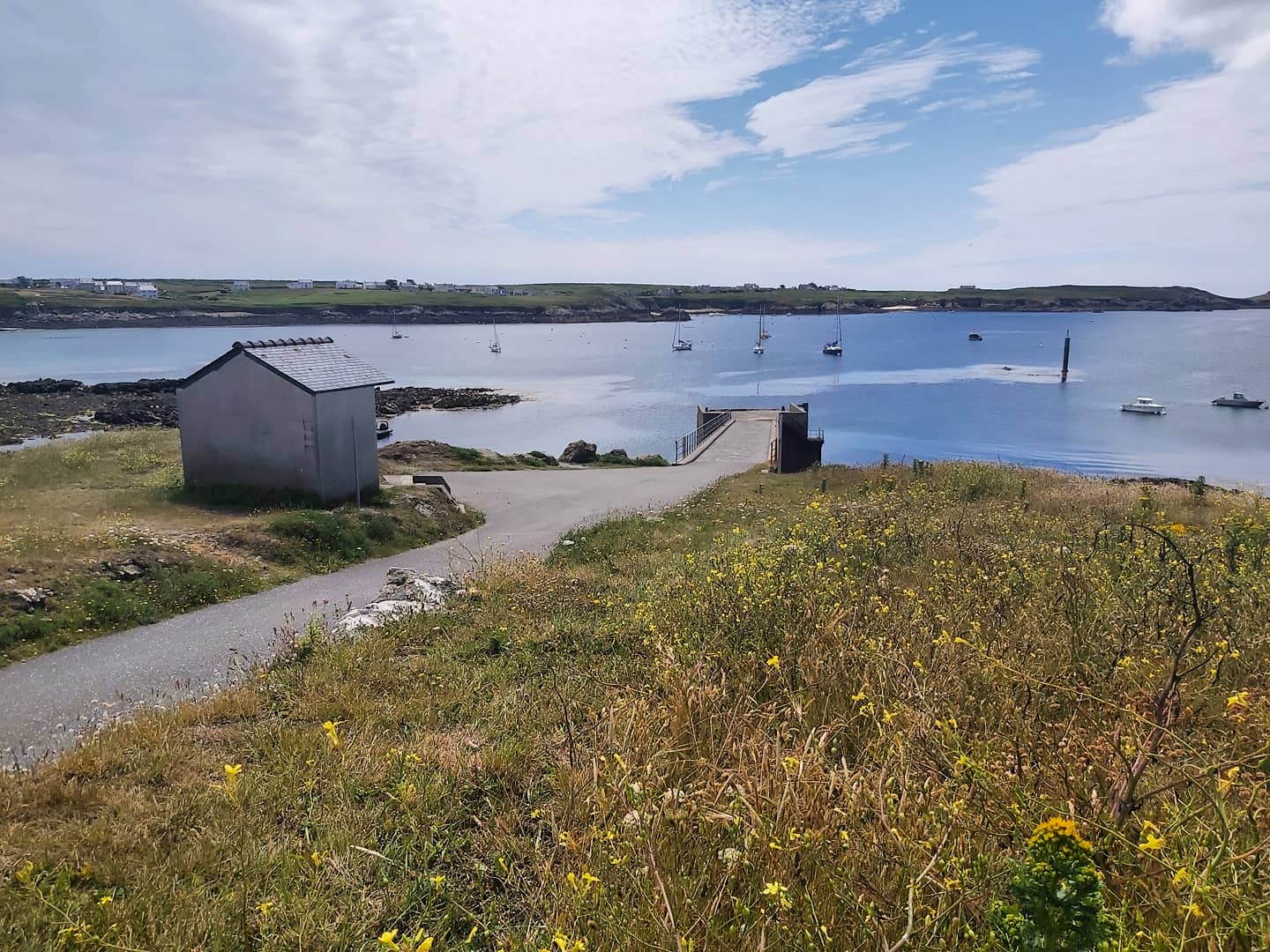 There are all different kind of places in the world, and no matter how many you visit, there are always a few of them leaving a mark on you. For me, one of those places is Ouessant or as the Brits call it, Ushant.
Located just off the coast of Brittany in France, the small island of Ouessant marks the most western point of continental France and at the same time the southern entrance into the English Channel. Due to its exposed position in the Atlantic Ocean the island is surrounded by rough cliffs and scattered pointy and dark rocks which made navigation in the pre-GPS and electronic chart era a risky endeavour. Besides the hundreds of historic shipwrecks, a good indication about the danger is the fact that this island has four(!) lighthouses guiding you to safety. Further, due to the treacherous currents that can run up to 10 knots around the island, you can expect a wild ride through eddies and overfalls in anything but calm weather.
But don't worry, with a bit of planning and timing, you'll have an easy passage and once inside one of the sheltered bays, you get your instant reward. That is if you choose the southwestern bay though. The bay in the north eastern part of the island offers 3 free moorings for visitors but unlike the moorings for local fishermen and boaters, the visitor moorings are a bit exposed and often subject to uncomfortable swell. 
For more info on protection, check out the information on noforeignland.com. This bay also offers no kind of facility and no infrastructure around except of a small ferry terminal. I really recommend to seek for moorings in the SW-Bay called Baie de Lampaul of which there are 19 moorings in total that can accommodate ships up to 45ft. All the moorings are free of charge and the bay is sheltered from pretty much all directions except of winds from W.
The availability of supplies on this touristic island is limited. There is a dinghy dock, and the supermarket is in walking distance of the harbour, so worry not, you will not starve to death on that beautiful island. Toilets, garbage disposal and showers are located in the old harbour just behind the dinghy dock. And that's pretty much it.
Here is where the island shines in all its glory. Once you've taken the first few steps onto shore, you are not sure anymore in which country you are. Can it really be France? Or is this Ireland, Scotland or maybe Wales? Lampaul with it's 700 inhabitants is the central hub of the island and here you have the possibility to rent bikes in the many bike rental shops all around Lampaul and I can truly recommend doing so.
It's just a great way to explore the whole island, biking from lands end to lands end and enjoy the scenery. You'll bike up and down rolling green hills, through tiny rural settlements and don't worry about a thing. Ouessant is a place to take care of yourself, to find yourself and get inspired. It's no sensory overload, it's peace and quiet in marvellous nature to uncover. Make no mistake, at first glance it looks just like rocks and grass but do take a moment when looking down at the breaking waves from up a cliff to sit down. Sit down and touch, feel the softest grass. And once you look at the ground, discover the abundance of colourful flowers all around you. They are small and adapted to the windy and rough climate, nonetheless offering and astounding variety.
It is here where you feel like you have all the time in the world. It is here where you get inspired to write a new song, a poem, or just… be.
I fell in love with this place and I hope you do too! If you want to follow m journey and see if I ever make it back to Ouessant, please feel free to follow me on Noforeignland.com, the sailing community from sailors for sailors.