It was love at first sight and a purchase solely based on intuition. I just had a good feeling about her. In October 2016 I stumbled over an ad on scanboat.com. Jeanneau Fantasia 27, built in 1987, with autopilot, gps chart plotter, 8hp inboard engine, ok set of sails and plenty of space based on the pictures I saw.
I had to see it live, so I arranged a meet up with the then owners, an older couple using it for day sails in a fjord in Denmark. They showed me around and explained everything from how I start the engine to how the lines are set up. I might have to add that I never before sailed a boat bigger than a water bike on a lake but I believed them, listened carefully and thought that I can study via youtube on how to sail, and so I bought her.
I basically bought Serenity at first sight and call it luck or intuition, two years later I'v yet to find an issue I was not expecting. This boat was well maintained.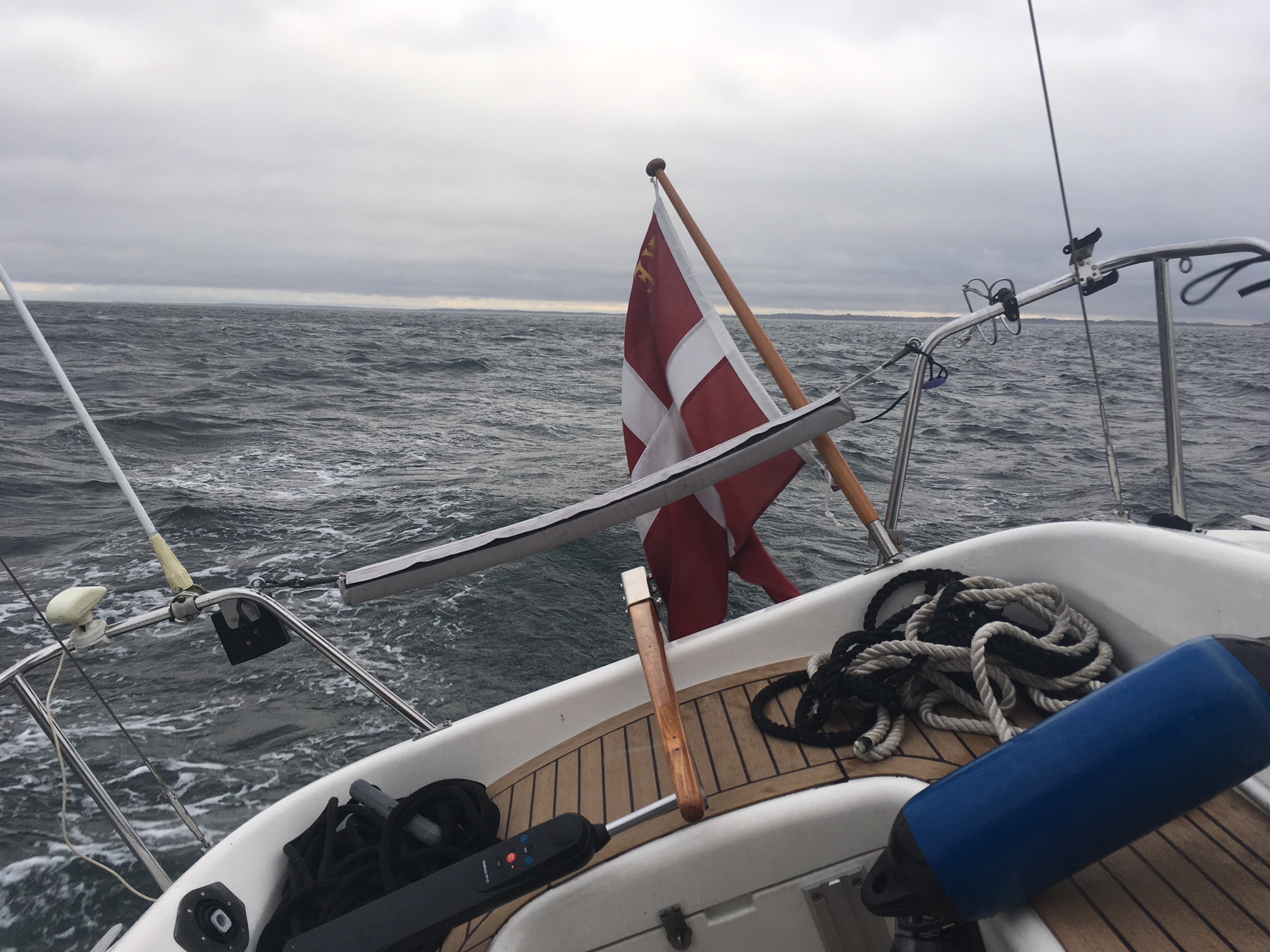 The Autopilot does its job while I am hugging the winch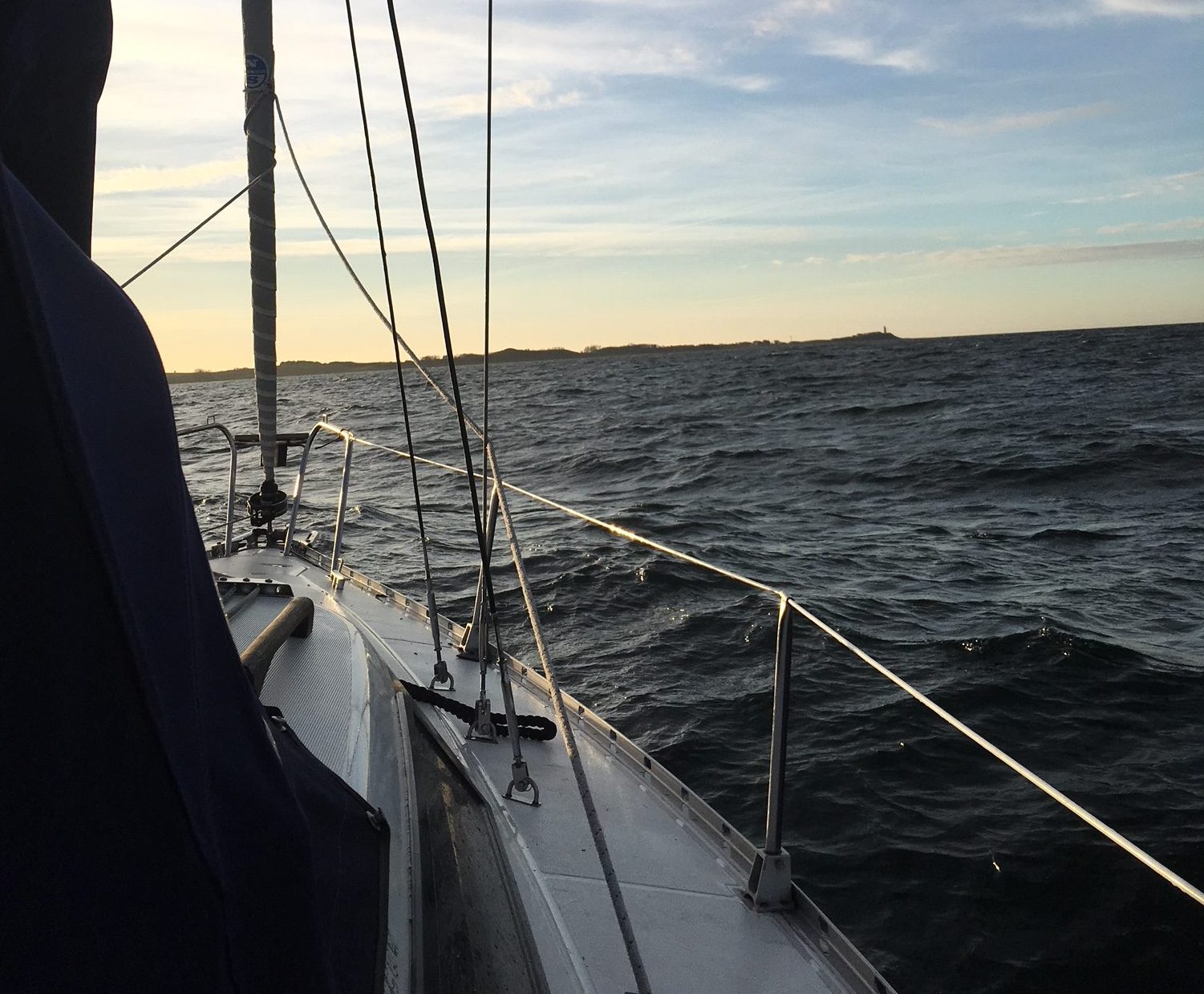 Land ho! But of course I will arrive after sunset
Anyway, the contract was signed 15th of November and of course I want to have my Serenity close to the place where I live, so I quickly organized a space in Bogense Marina and planned the 82sm transfer trip and my first sail and first solo sail at the same time.
I thought I was prepared. But I was not. But don't think I did not learn the theory, at that point I was fairly up to speed in regard of navigation and regulations. But nothing replaces practice. And winter is not the best time to start the sailing career cause there is no buffer in daylight, and so I woke up early to untie the lines for the first time, yet still I arrived in the first marina in the dark with 5-6bft winds. That was a rough start and my feelings where mixed and upside down. It was a lot of fun for sure, but like a rollercoaster, often paired with fear and the "what the f… am I doing here" freeze in anxiety.
Motivated, but freezing and a little scared
But there were also beautiful moments
The whole transfer went over the course of 3 weeks as I still had to be at my job during the week and only had the weekends to complete the trip but eventually I arrived in my marina of choice and was the happiest man alive.
Looking back, I think I wouldn't have done anything different cause that's just my way of approaching things, and there were a lot of calm and beautiful moments as well I probably couldn't have had with a crew on board.